NANCE ONSITE AUCTION
Saturday September 23, 2017
Auction starts at 10 am
405 Milburn School Rd 
O'Fallon IL 62269
FEATURING
TRACTORS INCLUDE: Case 580B, HD5 Diesel Allis Chalmers Highlift, Ford 3000, Ford 8N, Int. Cub w/Belly Mower, Simon Skyhawk (22ft. lift) attachments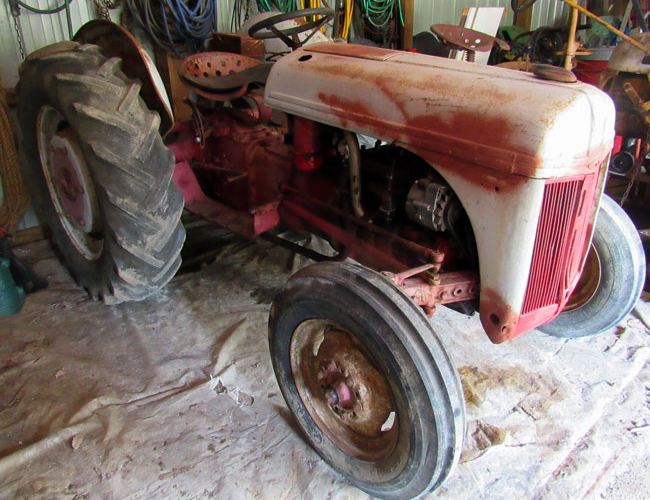 Selling in 2 Rings All Day Long!!
Other Items to be auctioned include:
Drill presses, pipe threaders, hydraulic jacks, generators, pressure washers, air compressors, band saws (wood & metal), grinders, acetylene torches & tanks, chain saws, hydraulic pipe benders, planers, shop vacs, lathes, pipe wrenches, machinist tools, large assortment of mechanics tools including Snap On, dormitory refrigerators, chain and cable hoists, Porta power, surveying equipment, truck & implement jacks, air tools, tool boxes too numerous to count, hitches, tools from every trade and craft, welding, engines, mowers, air conditioners, heaters, shelving, lawn & landscaping tools, augers, winches, pumps, chop saws, balance scales, miles of extension cord, walk behind sickle mower, kiln, snow blowers, leaf vac, electric hand tools too numerous to mention, vices, wheelbarrows, castors, tons of hand tools, socket sets, yard tools, ladders, gas cans, farm windmills, lawn tractors for parts (John Deere, Case, Craftsman), finish mowers, log rollers, aluminum cargo ramps, hose reels, tire chains, weed eaters, dolly's, battery chargers, and much, much more!!!